Cozzia CZ-710 (QI SE) Massage Chair
Regular price
Sale price
$8,499.00
Unit price
per
Sale
Sold out
Description
Warranty: 3 years in-home service & 3 years parts
Dimensions: (LxWxH) 62.2″ x 33.1″ x 47.6″
Weight capacity: 300 lbs
Home Repair Service
If needed, we'll send our superhero Service Technicians to your home to figure out and fix anything.
If We Can't Repair It, We'll Replace It
If our technicians are unable to fix your chair, we will replace it for free.
Experienced Service Technicians
Our technicians know our massage chairs inside and out… literally. And they are here to help either via phone, email or they can come to you!
L-Track Massage
The Cozzia Qi SE has a 4D L-Track that is able to massage from your neck down under your glutes.
Knee Massage
The Cozzia Qi SE has heated air compression sleeves on the legs that move up and down automatically to massage both the knees and calves.
Vario Motion
Massage that feels less like a robot, and more like a human. The Cozzia Qi's Vario Motion™ mechanism provides the most human-like massage in the industry.
Massage 
4D Human-like Vario Motion™ Mechanism
Long Track Massage from Neck to Buttock
3 inch 3D Node Extension
6 Unique Massage Techniques
15 Auto Programs
Foot and Sole Roller Massage
Air Massage
Heat Therapy for Legs
Adjustable Foot & Calf to find a larger height range
Arm Massage
Seat and Thigh Massage
Foot and Calf Massage
64 Airbags
3 Air intensity Levels
Technology
Full Back Acupoint Heating
Chromotherapy 2.0 with 7 Mode Lighting
Bluetooth Speaker for Music
Precise Body Scanning
Max Massage Time: 30 Minutes
Wall Hugging / Space Saving
Specifications
Dimensions (L x W x H): 62.2″ x 33.1″ x 47.6″
Full Recline (L x W x H): 77.2″ x 33.1″ x 41.3″
Power Voltage: 110 -120V
Rated Frequency: 60Hz
Weight Capacity: 300 LBS
Power Consumption: 200W
Power of Speakers: 16W (2 Sides)
Power Supply Wiring Length: 70.9"
Controller Wiring: 27.6"
Gross Weight: 322 LBS
Net Weight: 276 LBS
Usage Condition: Environmental
Temperature: 50'f – 104'f
Storage Temperature: 68'f – 140'f
Seat Adjustment
Automatic Knee & Calf Adjustment
Quick Access Buttons Embedded in Armrest
One Touch Zero Gravity Position
One Touch Lie-Flat & Home Restore Button
Adjust backrest and footrest at any desirable position
Auto Leg Length Detectable
Inductive-stop Sensors in Footrest
Controller
Wired Touch-Pad Control
Armrest Control Panel
Packaging
Box # 1 (Back & Base):
57.5″ x 30.3″ x 39.4″ Weight: 211.65 lbs
Box # 2 (Foot Rest):
50″ x 14.6″ x 26″ Weight: 50 lbs
Box # 3 (Leg Rest):
22.4″ x 19.3″ x 23.6″ Weight: 22.4 lbs
Safety
Child Protection Safety Lock
Equipped with Overheating
Power Surge Detector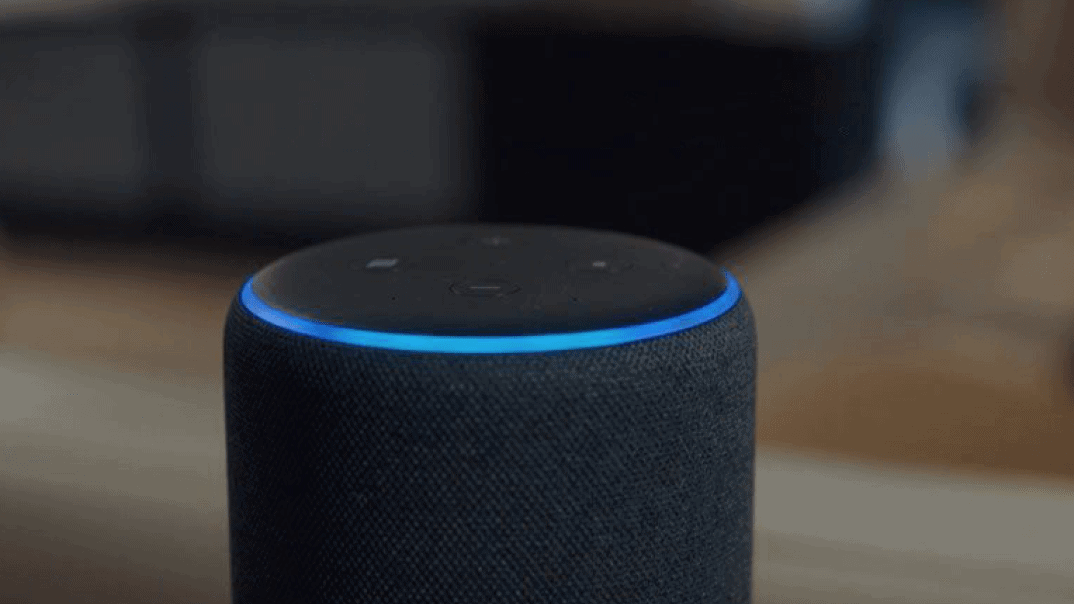 Voice Control Compatibility
Have control over your massage and your chair, just by using your voice.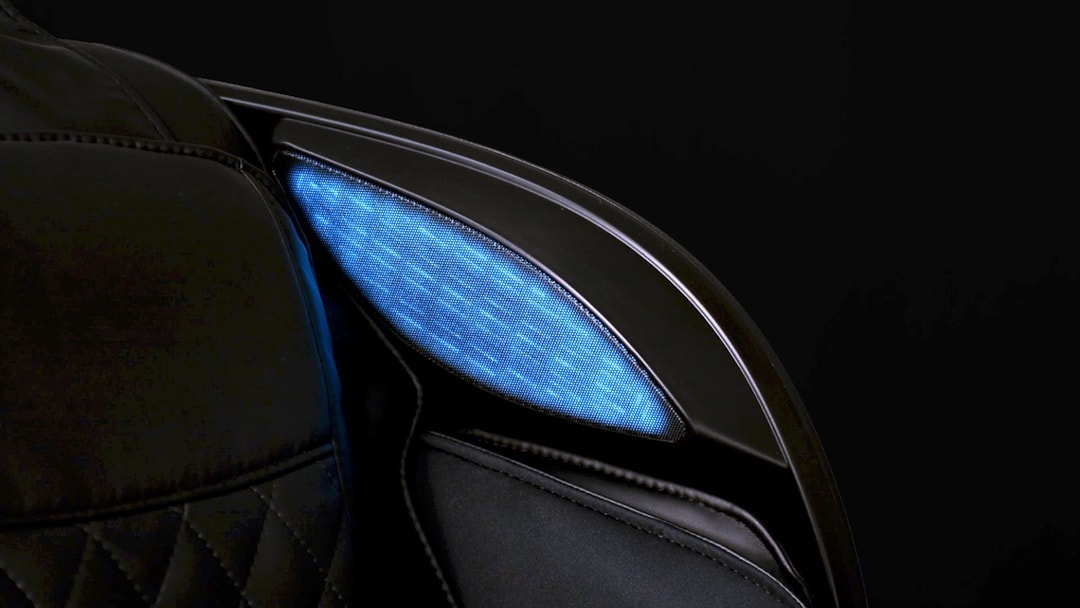 Light up your mood
The Qi SE has unique LED chromotherapy lighting that moves in patterns and changes colors depending on the option you choose.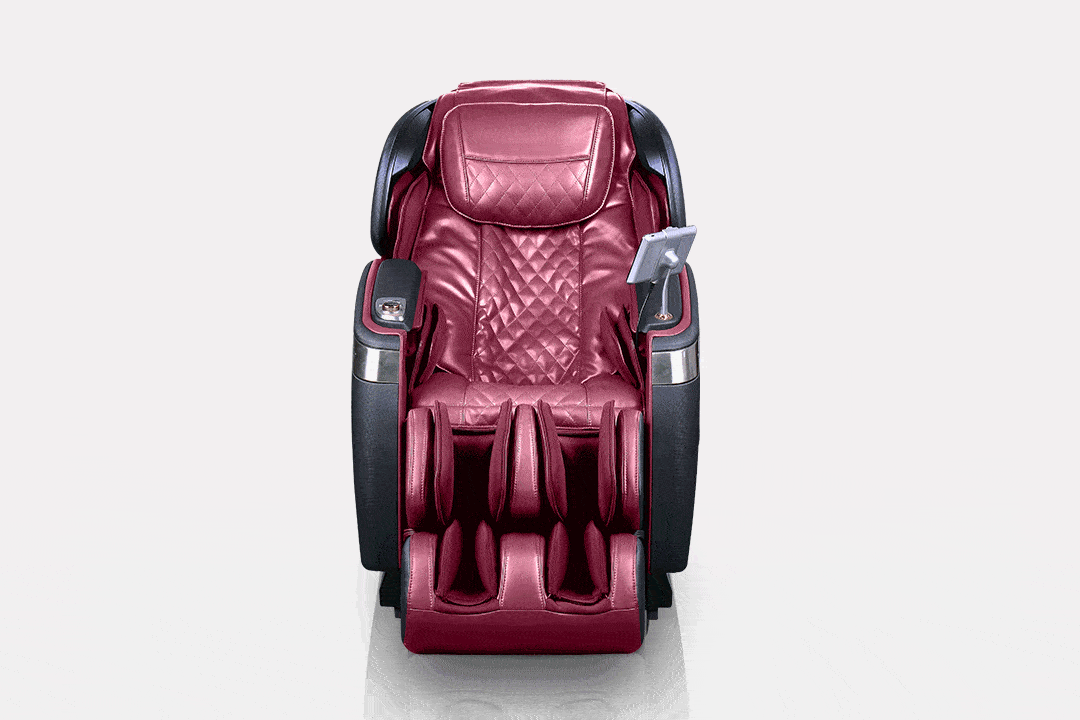 Dual-Zone Heating
Dual heated pads that target the knees and calves with deep tissue air massage. Heated massage rollers for focused neck heat.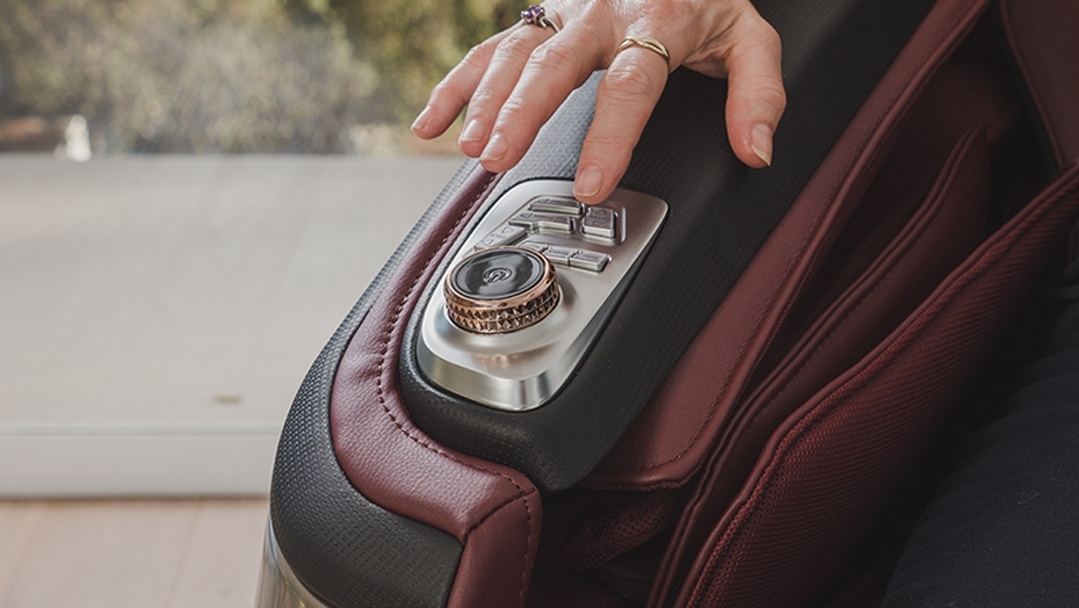 Instant Access
The Qi SE has controls on the armrest for easy access.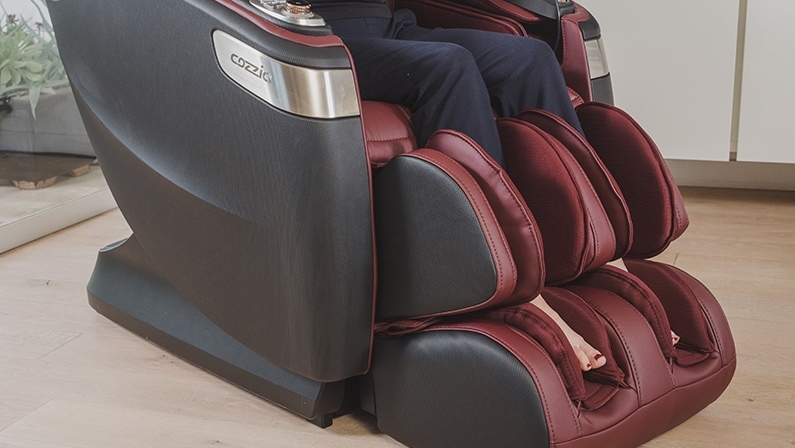 Advanced Reflexology
The Qi SE has tri-action foot rollers that use two levels of shiatsu foot rolling combined with immersive air pressure massage to create deep tissue foot massage.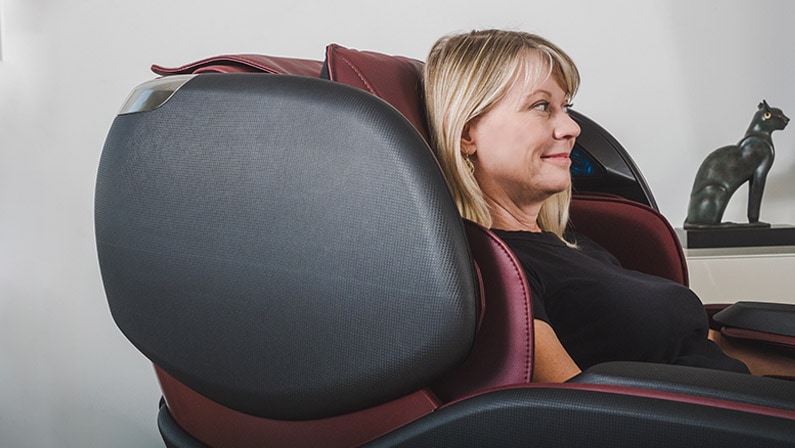 A chair that fits anywhere
The Qi SE is wall-saving with a compact design that only needs to be placed 5 inches from the wall.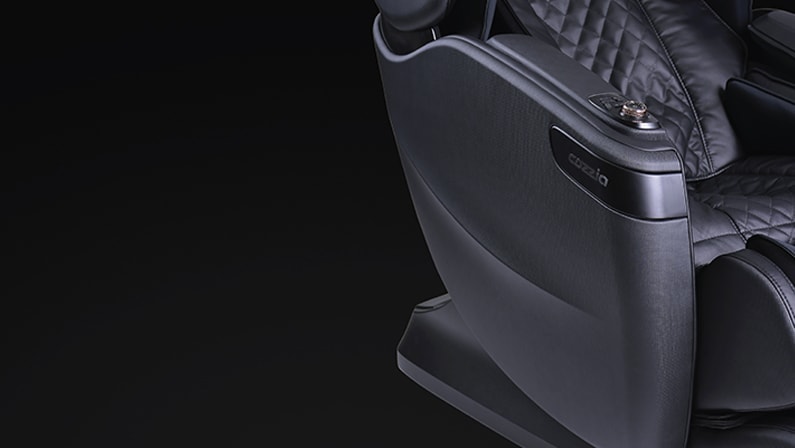 Triple Black
The Qi SE has a special edition colorway featuring a black interior, a matte black automotive exterior texture, and black trim details.
Customer Reviews
Erin Davidson
We are so happy with the customer service and quality of selection here! Teresa was very welcoming and answered all of our MANY questions. She gave us genuine advice and spent quality time helping us make the best decision. We are sleeping better than ever. Delivery was easy and prompt
Ginger Vieira
I'll never buy a bed anywhere else! Affordable, friendly, and SO easy to work with! I've purchased maybe 5 mattresses now from these folks. The owner is often standing right there at the desk. They delivery, set-up your frame, etc. So wonderful and personable and real. No nonsense. How a VT-owned business should be.
Carla Cyr
The mattress set I bought has been amazing , love it so much, went back and bought a bureau ThAt is Amish made it is so beautiful. I am buying a matching bed frame now. I also bought a mattress cover , it was easy to but on and works so well!! Thank you Sean and Theresa!!!
James D.
This store is run by a young husband and wife with a 3 1/2 yr old kid who plays quietly behind the counter. When I entered, they greeted me but didn't bum-rush me, which would have been annoying. Once I approached them, they were helpful, knowledgeable, and was able to get me exactly what I wanted and then through in a small discount.
Chris Leach
Just got our bed from Vermont Mattress Depot yesterday. I had the mattress delivered the very next day! They were courteous from beginning to end. The delivery guys were super friendly and careful. We have a tiny upstairs apartment and they were able to navigate our narrow hallways with ease! Speaking from experience, in all my 36 revolutions around the earth, this has been by far the best night sleep.