Resident Pillow
Regular price
Sale price
$75.00
Unit price
per
Sale
Sold out
Description
Pillow-in-pillow design with quilted memory foam outer shell. With the Resident pillow you can easily adjust pillow firmness to customize your comfort.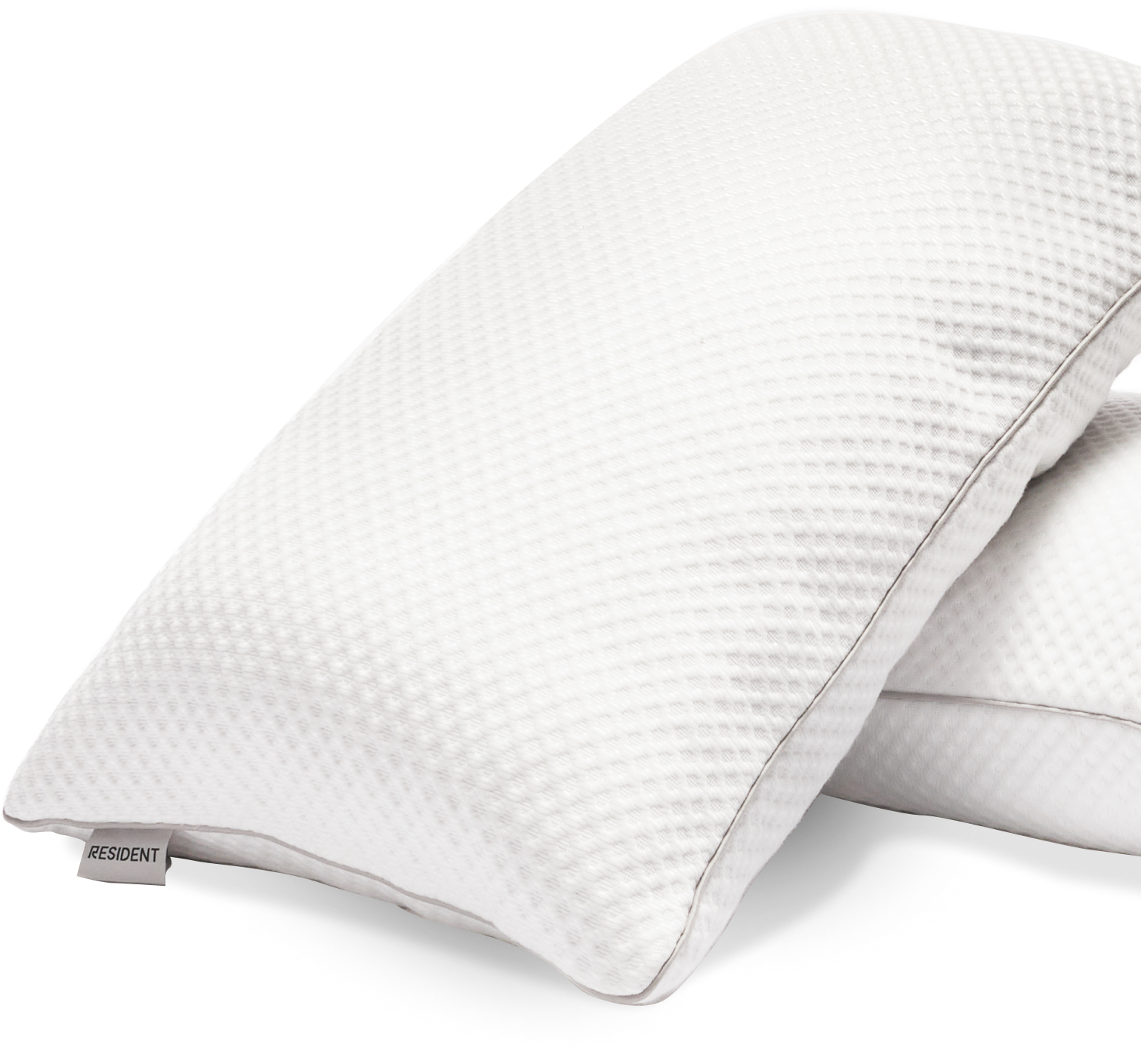 MEET THE BEST MEMORY FOAM PILLOW
We created the Resident memory foam pillow because our patented mattress proved to us that memory foam is a much better material to sleep on than fibers or feathers. One size doesn't fit all - which is why we designed Resident so you can easily adjust pillow firmness.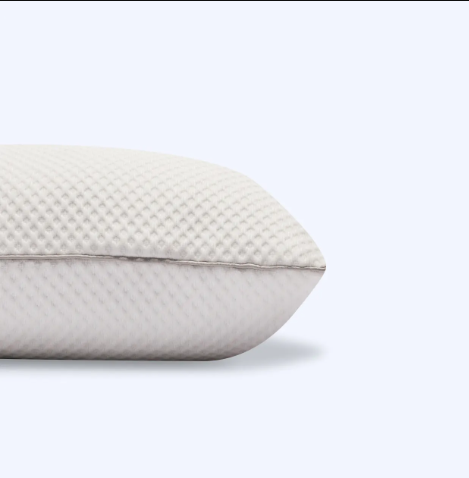 CUSTOMIZE YOUR COMFORT
Resident pillows come overfilled to put you in control of your comfort. If the pillow is firm, remove stuffing until it is just right. The inner pillow is supportive, but the outer pillow adds a soft touch of fluff - and you decide how much. Save the extra stuffing in case you want it to be firmer in the future.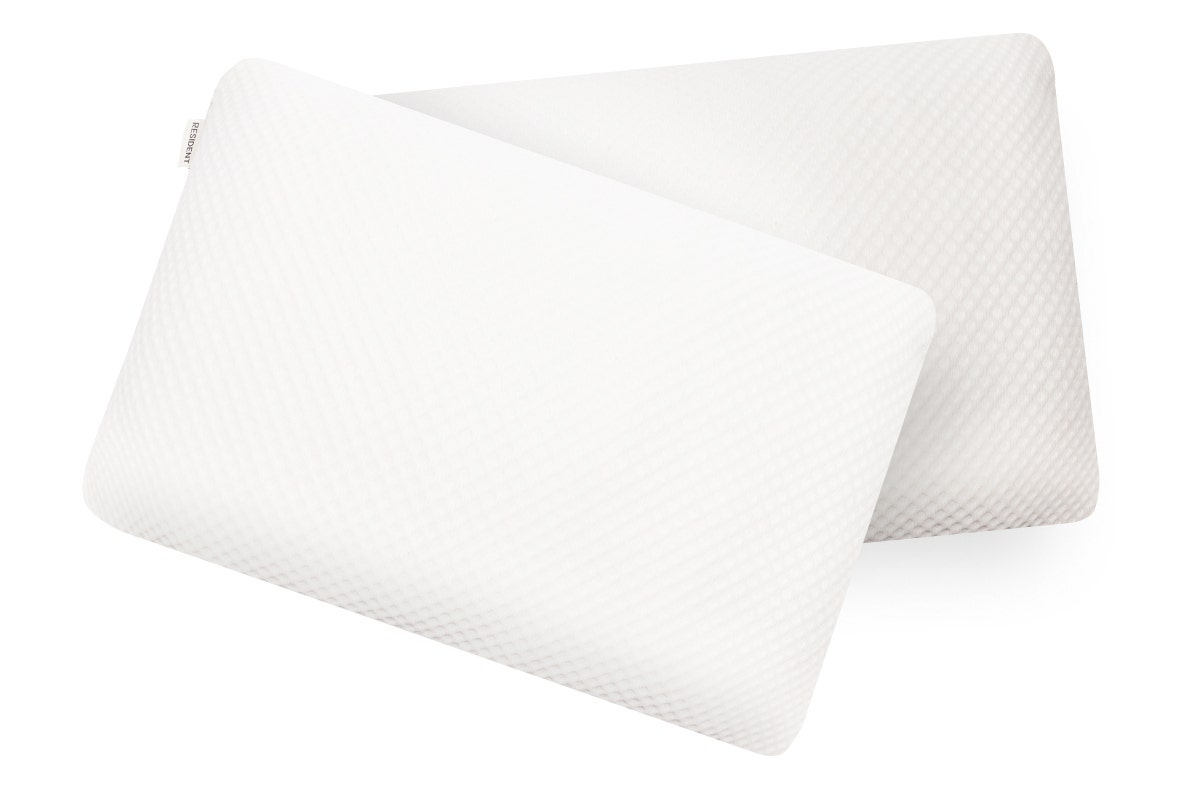 TWO IS BETTER THAN ONE
Never choose between soft and supportive again. The Resident memory foam pillow achieves both with a pillow-in-pillow design. The outer shell provides loft and comfort, while the inner shell includes two types of foams made from the highest quality materials, built to last.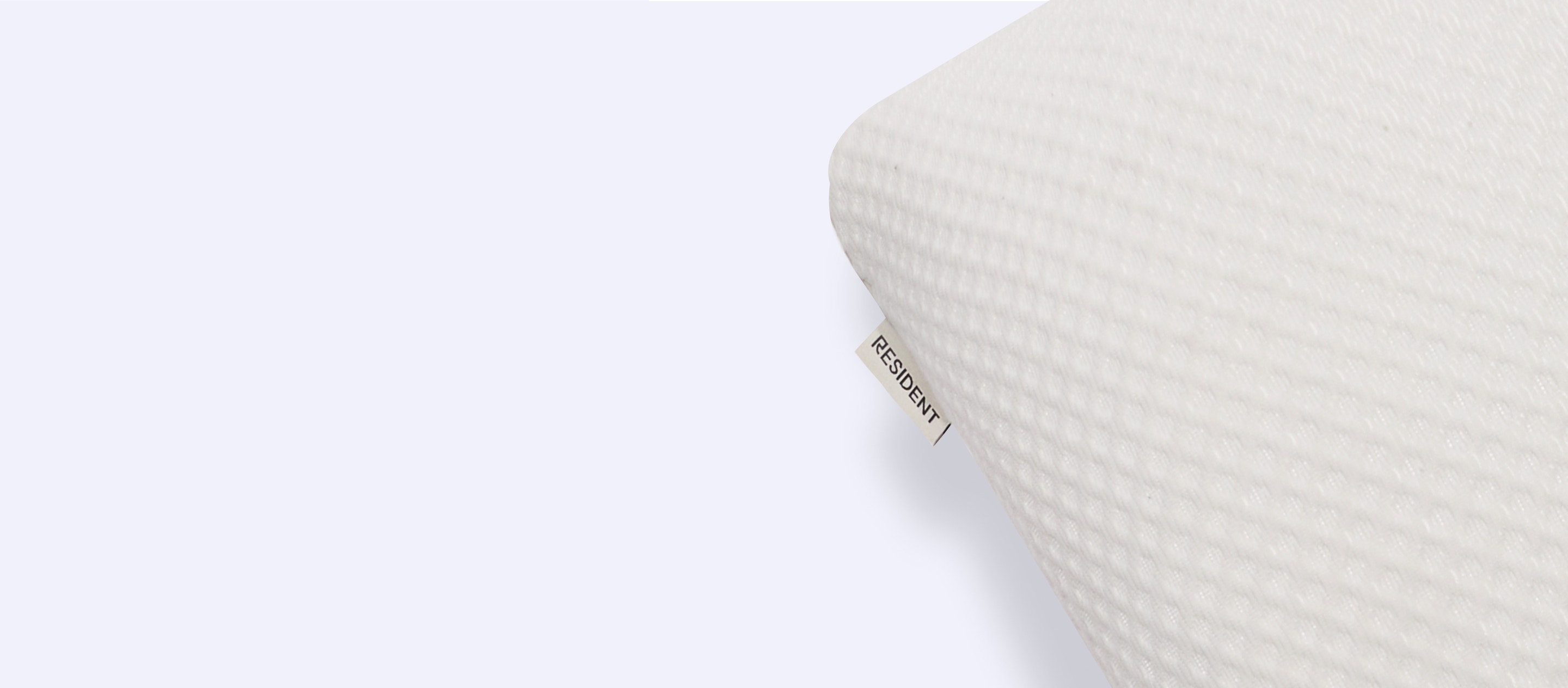 EASY TO WASH MEMORY FOAM PILLOW
The Resident memory foam pillow is easy to wash memory foam for your health and convenience. If pillow becomes soiled, you can spot clean with mild soap and water, pat gently, squeeze water out and let air dry. No washing machine or dry cleaning required!
Frequently Asked Questions
What makes the Nectar mattress different?
Nectar not only offers contoured support at a fantastic price, but it also provides peace-of-mind with our industry-leading 365 night risk-free sleep trial and Forever Warranty™. Plus, every Nectar mattress is shipped fast and free to your front door. And if it's not a perfect fit, we'll refund your purchase and work with you to get the mattress donated or recycled. No hard feelings.
What is the 365 night sleep trial?
One of the best parts about choosing a Nectar mattress is the incredible year-long trial period that starts the day your mattress is delivered to your door. We encourage you to take the first 30 days to get to know your new Nectar, and for it to get to know you, before deciding if you'll be together forever. We do this because studies and customers agree that it takes at least 30 days for your body to adjust to a new mattress, and we want to give you enough time to get used to your new Nectar before deciding if it's the right sleep experience for you. This trial period is 3 times longer than most other trials we have seen in the industry; Long enough for you to try the Nectar through each season.
Where are Nectar products manufactured?
In order to provide our customer's with their best night's sleep, Nectar has evaluated and selected the best possible materials from around the world. We have a diversified supply chain, and our products are sourced and manufactured in places such as Vietnam, Malaysia, China, Mexico and the USA with the utmost safety and sanitary measures in place.
What extra precautions are you taking for Covid-19?
There is no reason to be concerned regarding the transmission of any virus with our deliveries. Face-to-face contact with strangers is not recommended in many areas, so rather than shopping in stores online delivery offers a sensible safe solution. All deliveries can be left at home. Link to more details here
Do you offer financing?
Yes, Nectar customers are able to finance their purchase via Affirm and Splitit. Explore Financing options
What is the Forever Warranty™?
Forever is a long, long time...and that's how long we guarantee your Nectar. If in the unlikely chance you experience defects in construction, materials, or quality, Nectar will either replace or repair your Nectar mattress. If you own and sleep on a Nectar, we believe a Nectar should be the only mattress you'll ever need.
How does the Nectar mattress feel?
Nectar is designed with your comfort in mind, whether you sleep on your front, back, or side. The mattress' CertiPUR-US® Certified foams and breathable Tencel™ cover work together to help keep you cool, evenly distribute your weight, and contour to your unique shape to help relieve pressure points and fatigued muscles On a firmness scale of 1 to 10, we designed Nectar to provide a medium-firm 6.5 feel, or, as we like to call it, the mattress sweet spot.
What set up do you recommend for the Nectar?
We're sure that Nectar will be the most comfortable mattress you ever owned, if set up properly. We recommend any foundation, base, or adjustable frame that we sell or a similar product. We do not recommend placing your mattress on the floor, plastic base, or any home-made foundation.
When can I expect to receive my Nectar?
Nectar ships to you by FedEx or UPS Ground. Standard delivery of your Nectar products take approximately 2-5 business days for arrival once they ship.
How do I return my Nectar?
It's rare for Nectar customers to want to give up such affordable comfort, but when it happens we make it easy to return. Simply get in touch with a sleep specialist by calling 1-888-425-4854. We'll then work with you to get your order donated or disposed of locally.
Customer Reviews
Erin Davidson
We are so happy with the customer service and quality of selection here! Teresa was very welcoming and answered all of our MANY questions. She gave us genuine advice and spent quality time helping us make the best decision. We are sleeping better than ever. Delivery was easy and prompt
Ginger Vieira
I'll never buy a bed anywhere else! Affordable, friendly, and SO easy to work with! I've purchased maybe 5 mattresses now from these folks. The owner is often standing right there at the desk. They delivery, set-up your frame, etc. So wonderful and personable and real. No nonsense. How a VT-owned business should be.
Carla Cyr
The mattress set I bought has been amazing , love it so much, went back and bought a bureau ThAt is Amish made it is so beautiful. I am buying a matching bed frame now. I also bought a mattress cover , it was easy to but on and works so well!! Thank you Sean and Theresa!!!
James D.
This store is run by a young husband and wife with a 3 1/2 yr old kid who plays quietly behind the counter. When I entered, they greeted me but didn't bum-rush me, which would have been annoying. Once I approached them, they were helpful, knowledgeable, and was able to get me exactly what I wanted and then through in a small discount.
Chris Leach
Just got our bed from Vermont Mattress Depot yesterday. I had the mattress delivered the very next day! They were courteous from beginning to end. The delivery guys were super friendly and careful. We have a tiny upstairs apartment and they were able to navigate our narrow hallways with ease! Speaking from experience, in all my 36 revolutions around the earth, this has been by far the best night sleep.