Quest 4.0 Adjustable Bed
Regular price
Sale price
$2,544.00
Unit price
per
Sale
Sold out
Description
Enjoy substantial design with added features like lumbar support, active head tilt, and Relaxation Mode. Quest 4.0 is also integrated with Hello Ergo voice activation.
Head & Foot Articulation
Quest 4.0 offers the flexibility to elevate the head and/or foot of your adjustable bed to ease joint pain, reduce snoring, or simply relax with a book or movie.
Voice Control
Simply speak your commands, and Quest 4.0 adjusts to help you relax, rest, or rise to face the day.
Dual USB Ports
Our sleek designs allow customers to charge their devices while keeping cords tucked away.
Wireless Remote + Flashlight
Our nineteen-button wireless remote includes one-touch operation for some of our most popular settings. The flashlight illuminates the buttons, allowing for higher visibility in dark settings.
Relaxation Mode
Two low-noise sonic massage motors help you unwind in the comfort of your home. These powerful massage motors enhance circulation, muscle recovery, and meditation.
Two Programmable Presets
Two of the buttons on your wireless remote are easily customizable to keep your favorite presets a touch away.
Under-bed Lighting
Soft LED lights under your bed help guide you through the dark as your feet address the floor.
Active Head Tilt
This comfortably clever feature nudges the uppermost part of your mattress forward just enough to support your neck, with no extra pillows required.
Lumbar Support
Enjoy exceptional lumbar support, easily adjusted with the push of a button or a spoken command.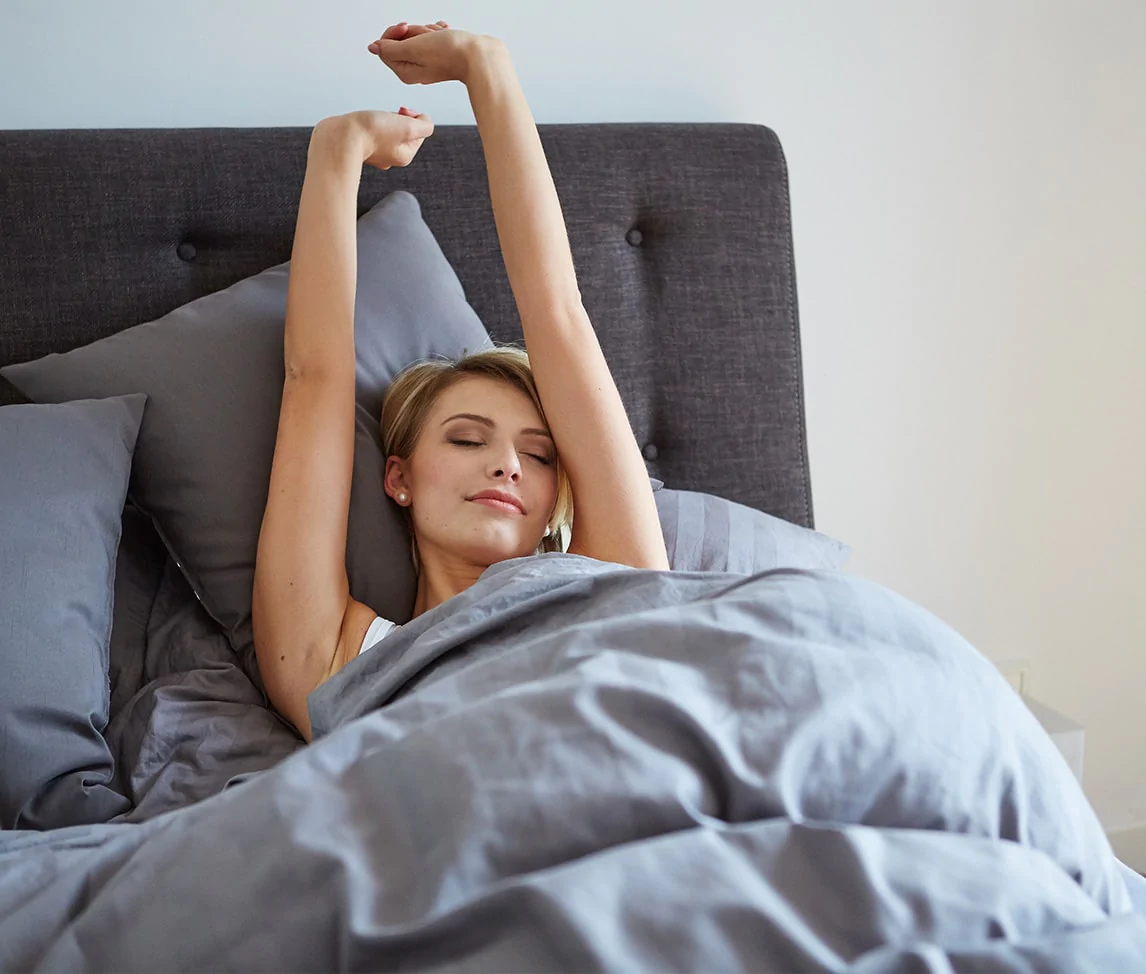 Sleep better with the benefits of Zero Gravity
Inspired by NASA's zero-gravity research, each Ergomotion adjustable bed is designed to help you find weightless relief right at home. More than just a cool feature, this built-in preset is the key to unlocking deeper sleep to renew your wellness. With the touch of a button, you can enter zero gravity – quickly alleviating tension in the neck, lower back pain, joint pressure, and any swelling in the feet.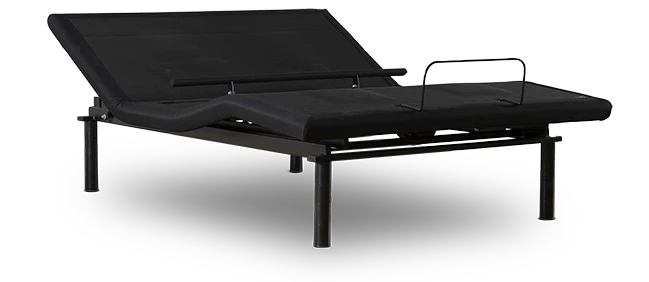 Active Head Tilt
This comfortably clever feature nudges the uppermost part of your adjustable bedframe upward to support your neck, with no extra pillows required.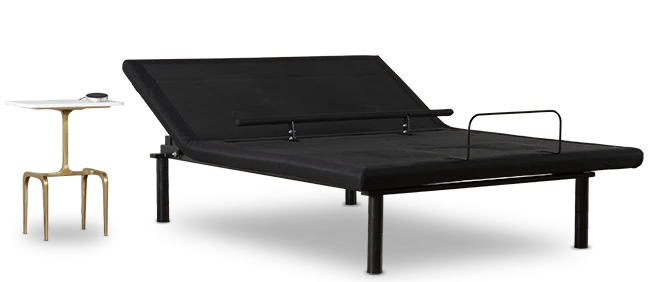 Lumbar Support
Enjoy exceptional lumbar support, easily adjusted with the push of a button or a spoken command.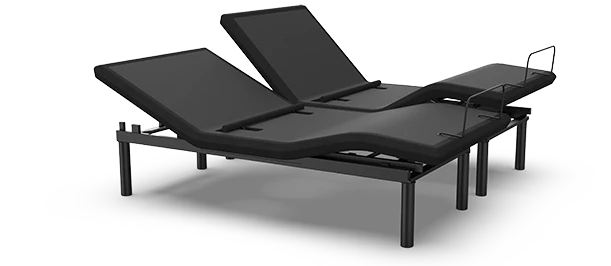 Wall Saver
We like to think of this feature as a frustration saver — keeping your bedside table within reach as the rolling chassis adjusts to your perfect position.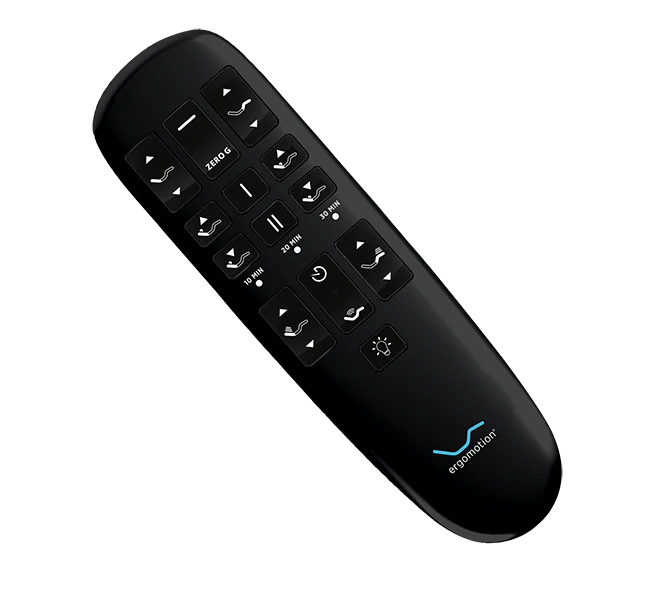 Convenience at the touch of a button
A modern and stylish design makes this device the perfect go-to companion for all your favorite head and foot presets, or one-touch functions like Zero Gravity or a relaxing massage.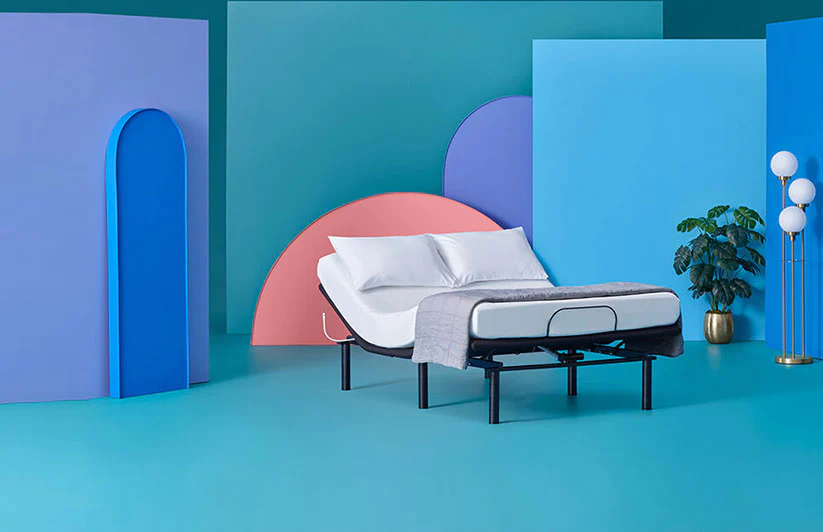 Adjust to amazing
It's time to live a lifestyle unrestrained by limits and conformity. With an Ergomotion adjustable bedframe, you can finally break free from traditional pain points of sleep with a restorative solution, adjusted specifically to your needs. Night after night, you can enjoy the luxury of customized relaxation with unique features and presets designed to elevate your holistic wellness.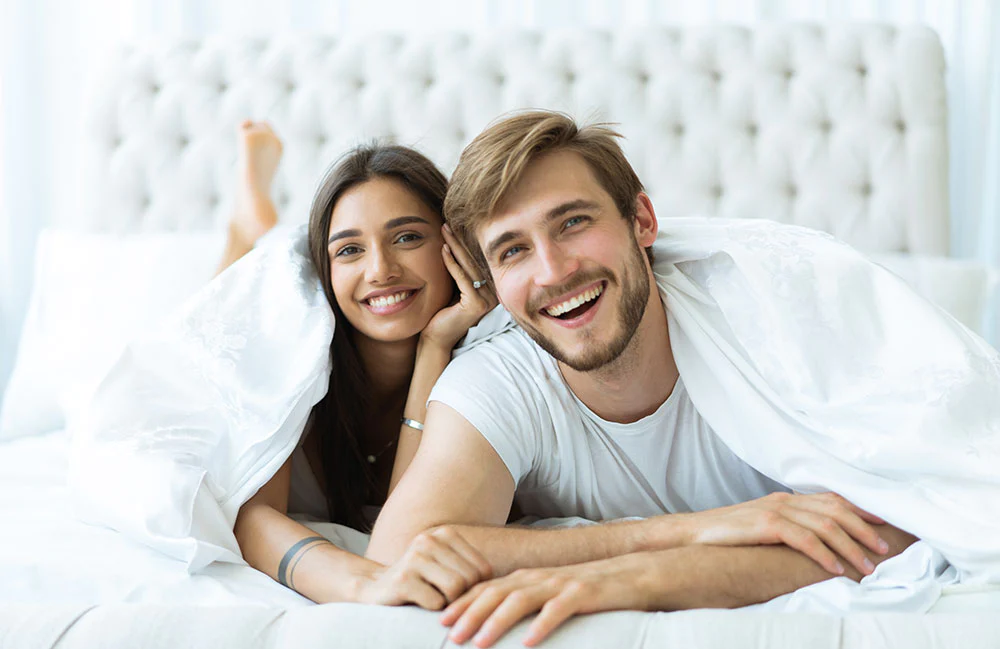 Transform the way you relax
An Ergomotion adjustable bed is not limited to enhancing your health and wellness, but offers world-class luxury as well. Each product is designed to deliver exceptional comfort, elevated sleep performance, and a rich sense of relaxation. Our adjustable bedframes allow people to customize the position of their beds to meet every desire – optimizing sleep, meditation, reading, time alone, time with kids, and time watching your favorite movie.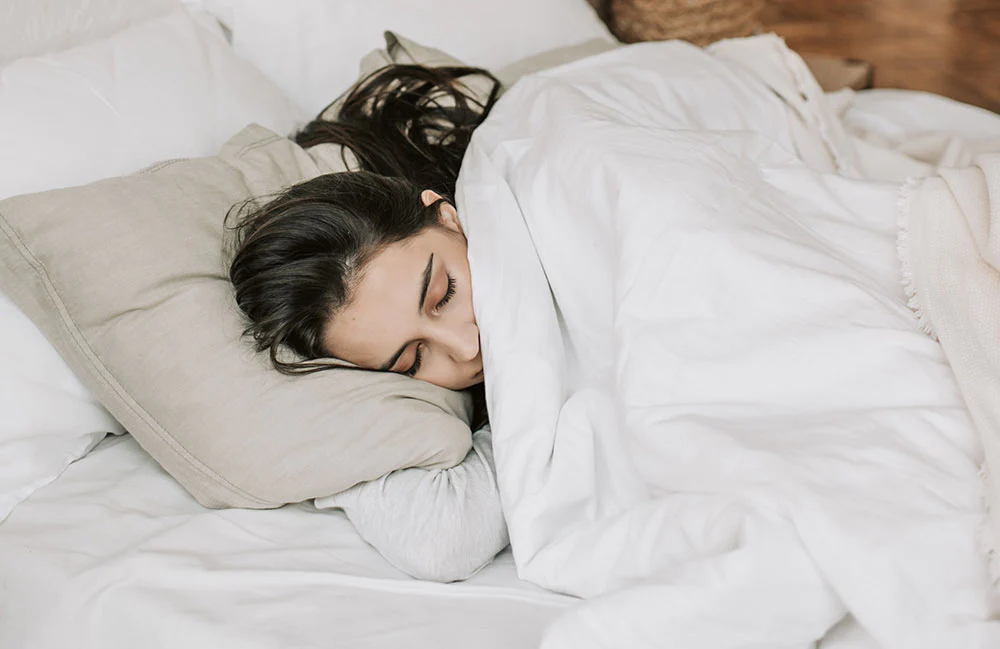 Enhance your health with Ergomotion innovation
Our adjustable bed products can transform your bedroom into a foundation for holistic health – encouraging you to find balance, reduce ailments, and optimize sleep performance. Learn how an Ergomotion adjustable bed can help you find greater wellness with our comprehensive health benefits guide.
Customer Reviews
Erin Davidson
We are so happy with the customer service and quality of selection here! Teresa was very welcoming and answered all of our MANY questions. She gave us genuine advice and spent quality time helping us make the best decision. We are sleeping better than ever. Delivery was easy and prompt
Ginger Vieira
I'll never buy a bed anywhere else! Affordable, friendly, and SO easy to work with! I've purchased maybe 5 mattresses now from these folks. The owner is often standing right there at the desk. They delivery, set-up your frame, etc. So wonderful and personable and real. No nonsense. How a VT-owned business should be.
Carla Cyr
The mattress set I bought has been amazing , love it so much, went back and bought a bureau ThAt is Amish made it is so beautiful. I am buying a matching bed frame now. I also bought a mattress cover , it was easy to but on and works so well!! Thank you Sean and Theresa!!!
James D.
This store is run by a young husband and wife with a 3 1/2 yr old kid who plays quietly behind the counter. When I entered, they greeted me but didn't bum-rush me, which would have been annoying. Once I approached them, they were helpful, knowledgeable, and was able to get me exactly what I wanted and then through in a small discount.
Chris Leach
Just got our bed from Vermont Mattress Depot yesterday. I had the mattress delivered the very next day! They were courteous from beginning to end. The delivery guys were super friendly and careful. We have a tiny upstairs apartment and they were able to navigate our narrow hallways with ease! Speaking from experience, in all my 36 revolutions around the earth, this has been by far the best night sleep.