Nectar Graphite Pillow
Regular price
Sale price
$105.00
Unit price
per
Sale
Sold out
Description
Wake up energized after a comforting, cool, and rejuvenating night's sleep with the Nectar graphite pillow. Sink into a premium sleep with our graphite-infused cool-tech cooling pillow. Our high-performance carbon pillow has been specifically designed to feel cool-to-the-touch by transferring your body heat away from you. Never flip for the cool side again as the carbon fiber yarns help to regulate your body temperature while you sleep.
| | Dimensions |
| --- | --- |
| Standard | 26" W 17.3" L 5" H |
| King | 33.5" W 17.3" L 5" H |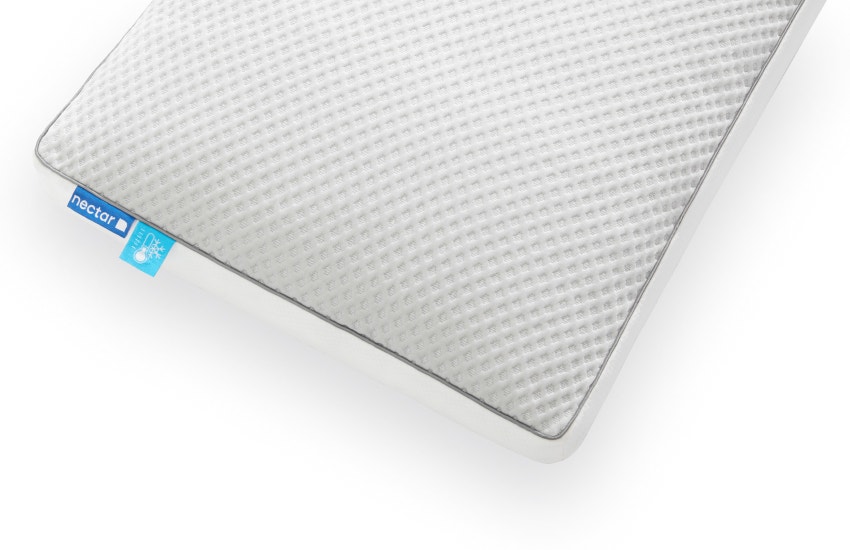 A Premium Pillow...
And a premium experience. A great night's sleep starts with a good place to rest your head, and where better than Nectar's cooling pillow with graphite?
A Cooler Memory Foam Pillow
We've added graphite fibers and the cooling technology of polyethylene yarns to help regulate body temp. The graphite-infused cool tech works by transferring heat away from you to help keep you cool while you sleep. You'll never need to flip the pillow again!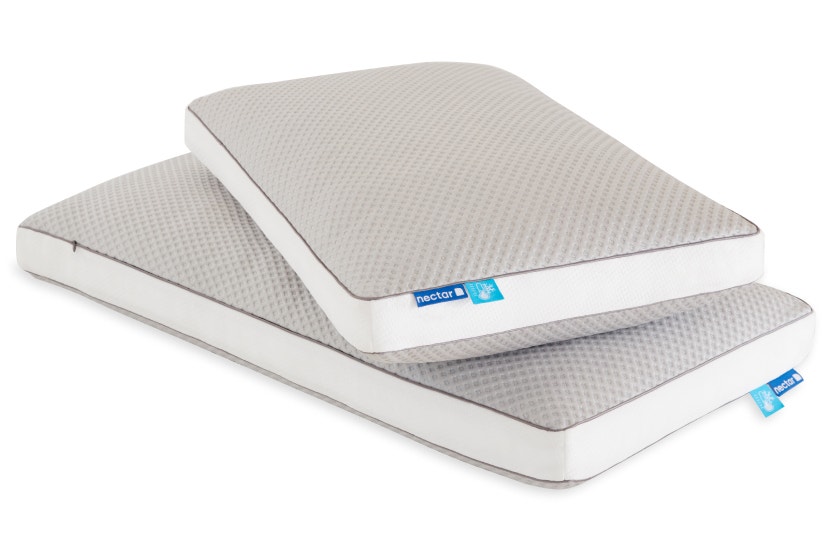 Carbon Infused Magic
Carbon is an innovative technology that works as a conductor in your bedding, transferring heat away from you so you can sleep cool. Adding carbon fiber cool-tech means that your pillow can absorb moisture, dissipate heat, and even neutralize odors. The carbon works together with our anti-microbial technology and polyethylene in the cover to create a clean, comfy, and cool sleep experience.
Three Is A Magic Number
Never choose between soft, cool, and supportive again. The Nectar memory foam pillow achieves all three with its design. The core foam of this carbon air pillow is made of memory foam specifically designed to cradle your head and support your neck.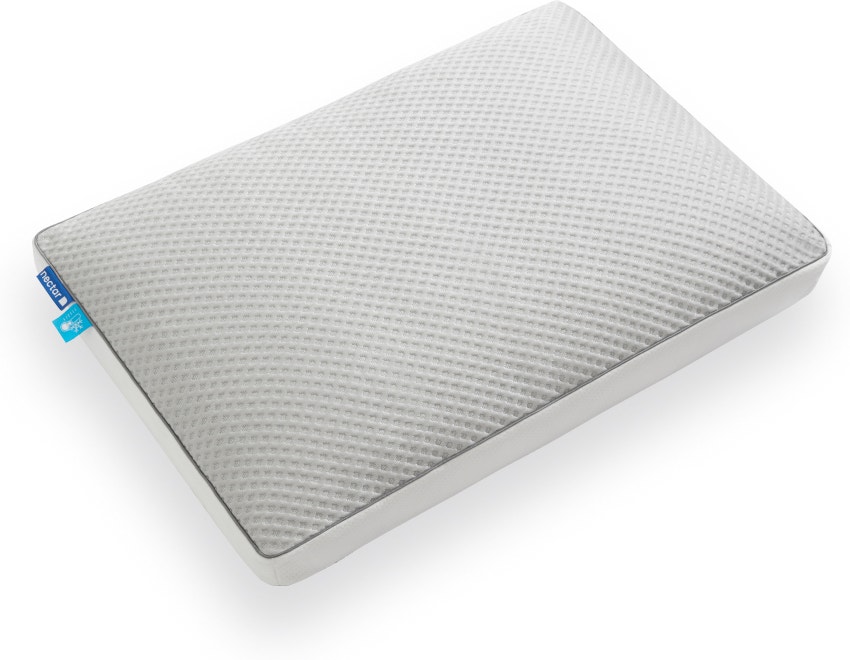 Sleep Healthy
Cover your pillows with our 100% organic cotton anti-microbial pillowcases to compliment the antimicrobial qualities of carbon. We've treated our premier sheet set with a special skin-safe treatment to help fight bacteria and preserve the integrity of your sheets and help them stay fresh. We don't use any heavy metals or transferable chemicals to help you sleep safely.
Easy To Wash Memory Foam Pillow
The Nectar Premier Pillow is easy to wash memory foam for your health and convenience. If the pillow becomes soiled, you can spot clean with mild soap and water, pat gently, squeeze water out and let air dry. No washing machine or dry cleaning needed!
Frequently Asked Questions
Are graphite pillows safe?
Graphite is a non-toxic natural material, and when infused into textiles or materials is perfectly safe to sleep on for anyone of any age.
Do graphite foam pillows keep you cool?
Our graphite infused cool-tech memory foam pillows have been specifically designed to help keep you cool while you sleep. It works as a conductor, drawing excess body heat away from you, and can even help to restore that heat back to you should your temperature drop during the night.
Can you be allergic to graphite pillows?
Graphite is not commonly an allergen, so you should be safe to sleep with a graphite pillow. If you're feeling worried about this, though, you can always arrange for an allergen patch test with your doctor or dermatologist.
Can you put a pillowcase on a Nectar graphite pillow?
We definitely recommend that you put a pillowcase on your Nectar Graphite pillow to protect it from every day wear and tear. Why not try Nectar's 100% organic cotton sheet set?
How to clean a Nectar Graphite pillow?
The Nectar Graphite Pillow is easy to wash memory foam for your health and convenience. If pillow becomes soiled, you can spot clean with mild soap and water, pat gently, squeeze water out and let air dry. No washing machine or dry cleaning needed!
Customer Reviews
Erin Davidson
We are so happy with the customer service and quality of selection here! Teresa was very welcoming and answered all of our MANY questions. She gave us genuine advice and spent quality time helping us make the best decision. We are sleeping better than ever. Delivery was easy and prompt
Ginger Vieira
I'll never buy a bed anywhere else! Affordable, friendly, and SO easy to work with! I've purchased maybe 5 mattresses now from these folks. The owner is often standing right there at the desk. They delivery, set-up your frame, etc. So wonderful and personable and real. No nonsense. How a VT-owned business should be.
Carla Cyr
The mattress set I bought has been amazing , love it so much, went back and bought a bureau ThAt is Amish made it is so beautiful. I am buying a matching bed frame now. I also bought a mattress cover , it was easy to but on and works so well!! Thank you Sean and Theresa!!!
James D.
This store is run by a young husband and wife with a 3 1/2 yr old kid who plays quietly behind the counter. When I entered, they greeted me but didn't bum-rush me, which would have been annoying. Once I approached them, they were helpful, knowledgeable, and was able to get me exactly what I wanted and then through in a small discount.
Chris Leach
Just got our bed from Vermont Mattress Depot yesterday. I had the mattress delivered the very next day! They were courteous from beginning to end. The delivery guys were super friendly and careful. We have a tiny upstairs apartment and they were able to navigate our narrow hallways with ease! Speaking from experience, in all my 36 revolutions around the earth, this has been by far the best night sleep.